Laboratory Muffle Furnace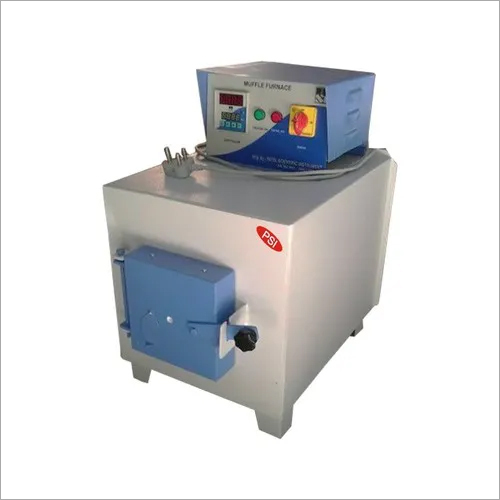 Laboratory Muffle Furnace
Product Code : PSI - 051
Brand Name : PSI
Laboratory Muffle Furnaces are specially designed to suit IS & ASTM Standard. IT is applied in growing fields of Medical research, agricultural, industrial, metal treatment, ash determination & wool industries.

Technical Specification:

1) Outside Body made of M.S. Sheet powder coated.
2) Inner muffle of Ceramic with high grade ceramic instillation.
3) Door insulation of HFK brinks.
4) Heating element are made from kant hal A1 Wire.
5) A Uniform distribution through all 4 sides with mental wire.
6) Max. Working temp up to 1140 C.
7) Micro Processor PID Digital temp. Controller cum indicator fitted on top side of the unit with indicating lamps & switches.
8) A special type of thermocouple fuse for safety to avoid over heating.
9) Power supply 230 Volts, 50 H2.